Sen. Bramble Puts Aside
Reactionary "Pro-Life" Dogma:
Family Donates to Pro-Choice Democrat
(Happy News for 1/11/04)
---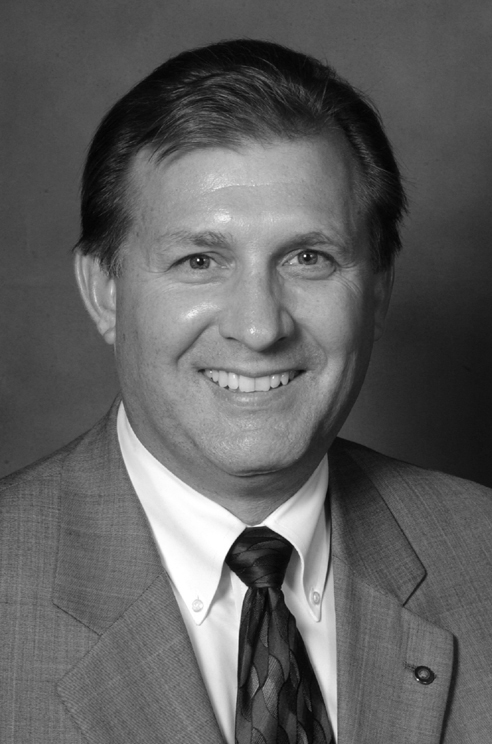 In an amazing display of multi-cultural, transpartisan tolerance, Republican Sen. Curt Bramble's family donated a special $100 campaign offering to Democrat Minority Leader Ron Allen.
Rejecting the unhelpful, divisive, and myopic standards of the past, the Brambles have burst through the chains of voting records, party platforms, and ignorant citizen input!
Despite our best attempts to publicize his noble gesture, Curt has refrained from boasting about his family's charitable efforts. The only glimpses we have can be obtained from the Utah State Reporting System (use Ctl-F to search the report for the word "Bramble").
Even otherwise malcontent activists like Terry Trease, were poignantly impacted. Overcome by emotion and choking back the tears, Trease stated: "Way to turn the other cheek, Curtis. You're an inspiration!"
It is truly astonishing to consider the goodwill and sense of cooperation that this donation has engendered. If you could only have been there on the last night of the session to witness the dynamic connection and collaboration of these two political giants in preventing a mean-spirited and hateful attack against women.
"Curt and Ron were legendary; it was poetry in motion. Nothing got past those two," chimed long-time Bramble confidant Martin King.
Civility Utah must ask: If $100 could do this much, imagine how much could happen if everyone who received this message would contribute to at least one pro-choice Democrat this year?
Contact Sen. Curt Bramble today to find out which Democrats to contribute to! Make it your New Year's Resolution!
Sen. Curtis Bramble
Home: 801-226-3663
E-mail: cbramble@utahsenate.org or cbramble@cesinc.com
As an alternate, you may contact:
Sen. Ron Allen
Home: 435-882-3535
Work: 801-977-0100
Fax: 801-882-6377
E-mail: rallen@utahsenate.org or rallen@ronallen.com
In the words of Rainbow Coalition leader Jesse Jackson:
Keep hope alive…

Keep hope alive…

Keep hope alive…"
---
If you have comments or suggestions, please email us at info@accountabilityutah.org.